Hi!!! I'm Kaysi from
Keeping it Simple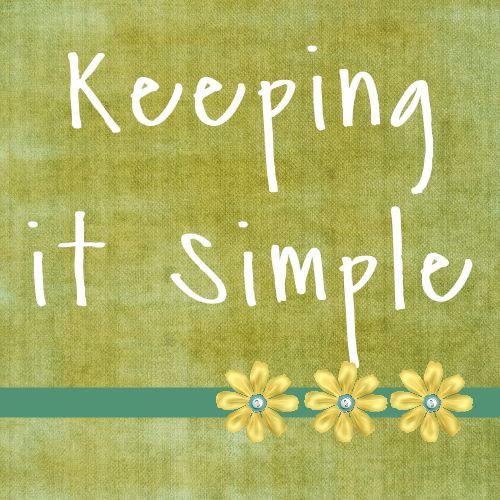 I'm so excited to be here today!!!
One of my favorite crafting tool is my Silhouette CAMEO. I just love it and use it at least weekly. I love to take an ordinary shirt and make it super cute and personalized!
My three year old is obsessed with trains right now, he just loves them! He loves playing with them, reading about them, seeing them and most of all, riding them. He loves everything about them. So I had to make him a cute shirt for him to wear. He loves it and doesn't want to take it off! :)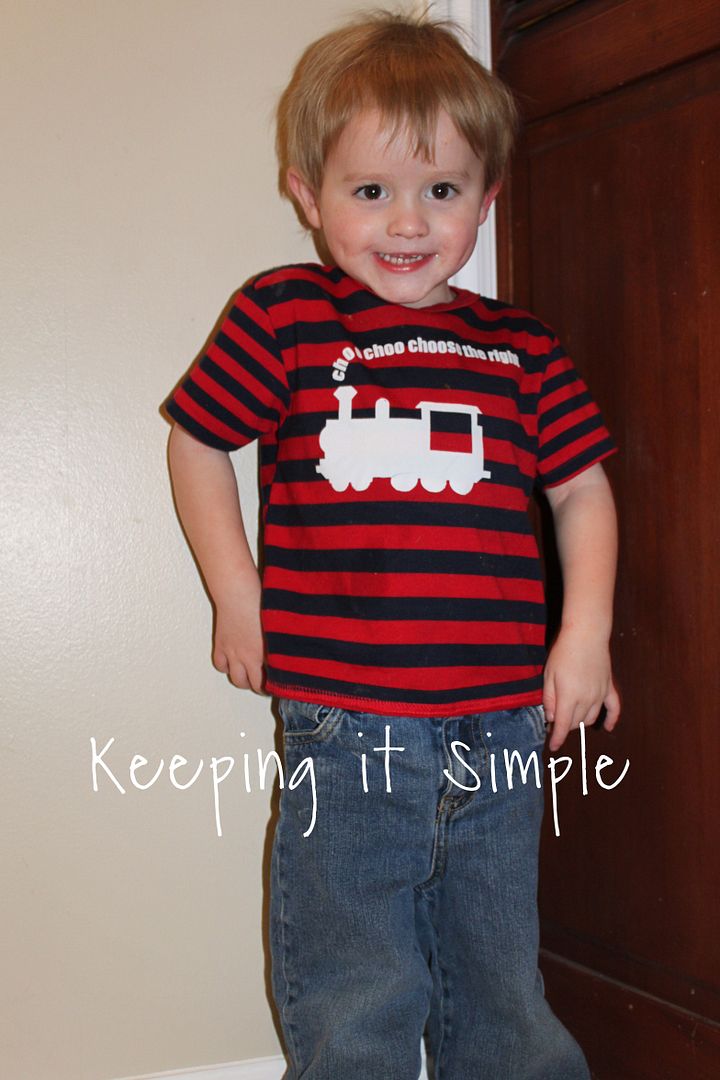 This is how I made it:
1) Using the Silhouette studio, I got an image from the online store.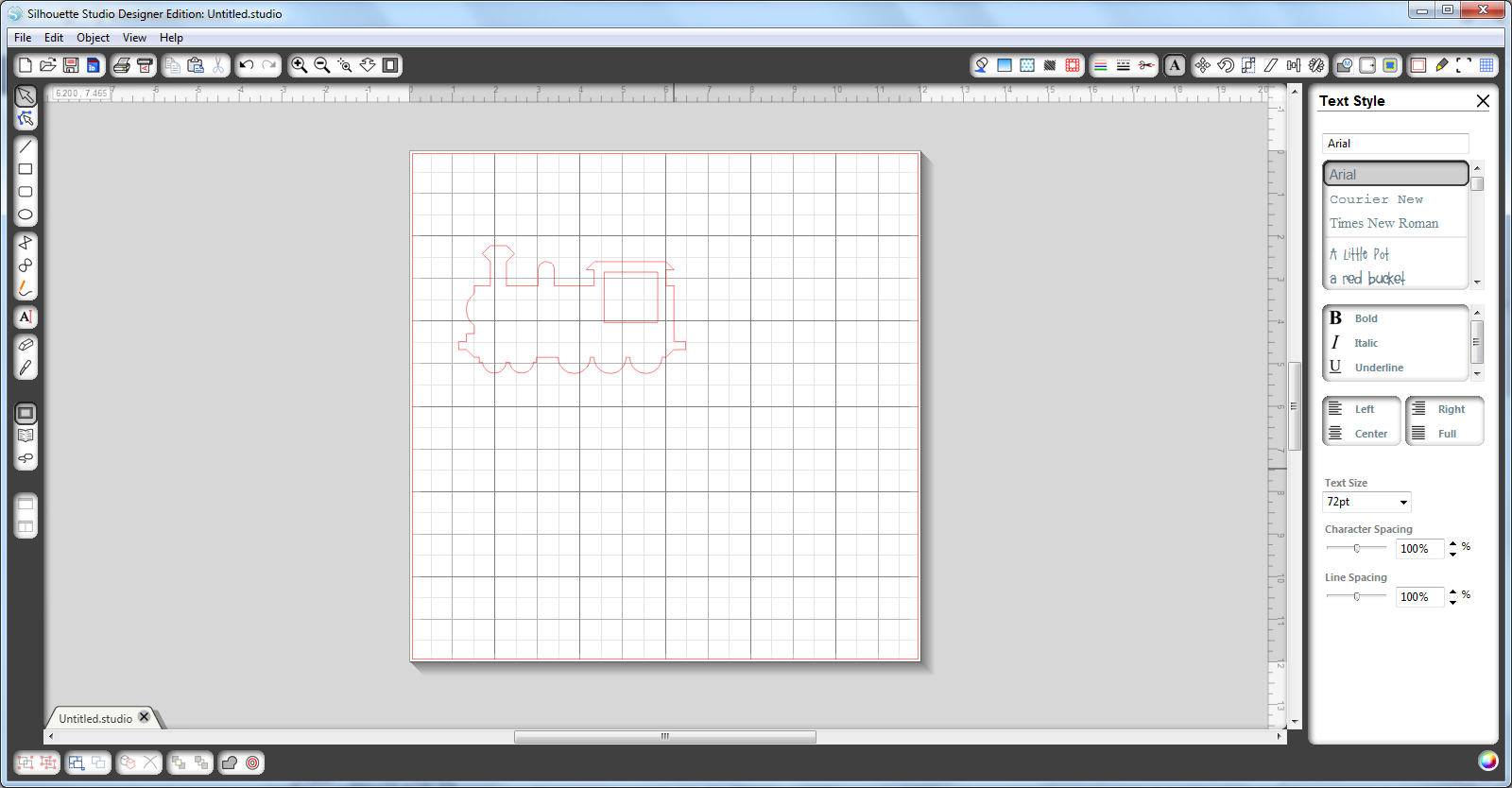 2) Then using the draw freehand button, I drew a curved line.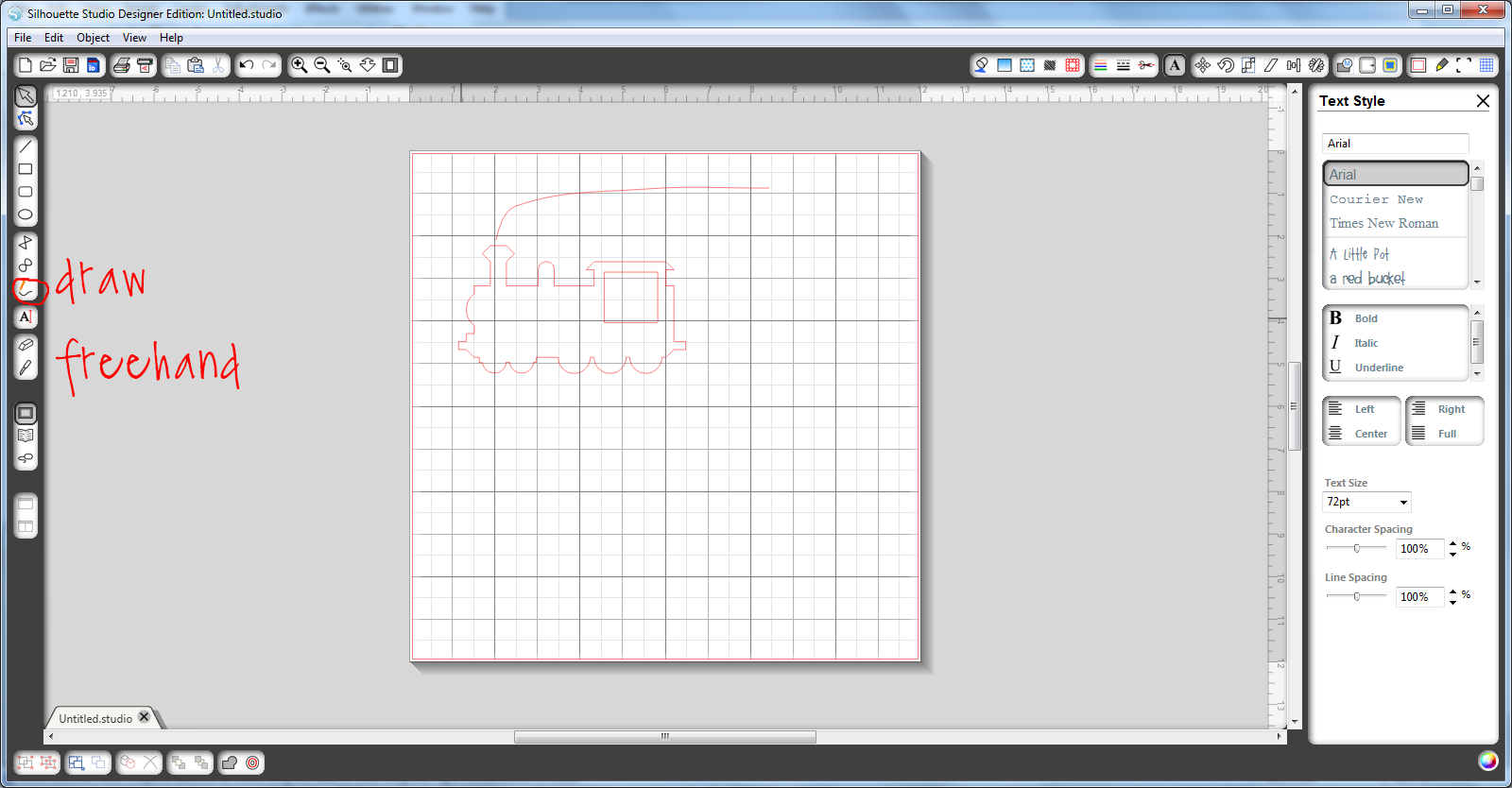 3) Using the text button, I typed the saying that I wanted on the train. I then double clicked onto the saying. That brings up the arrow toggle (little circle on the left).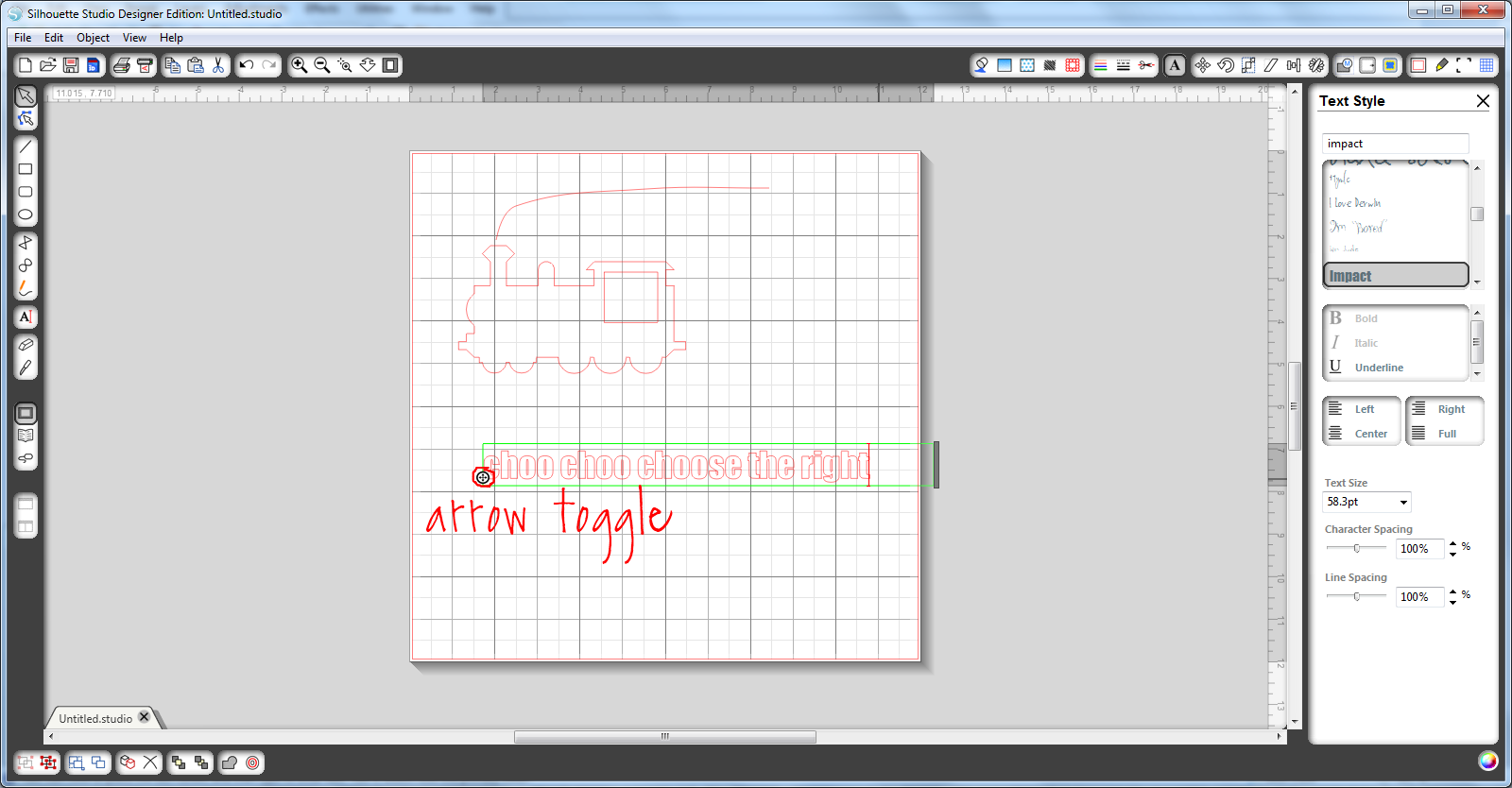 4) I took the arrow toggle and moved it to the place where I wanted my words to be. It makes the letters go onto the path, awesome, huh?!
5) I then mirrored the whole thing because I am using heat transfer.
6) Using my CAMEO, I cut it out with white flocked heat transfer.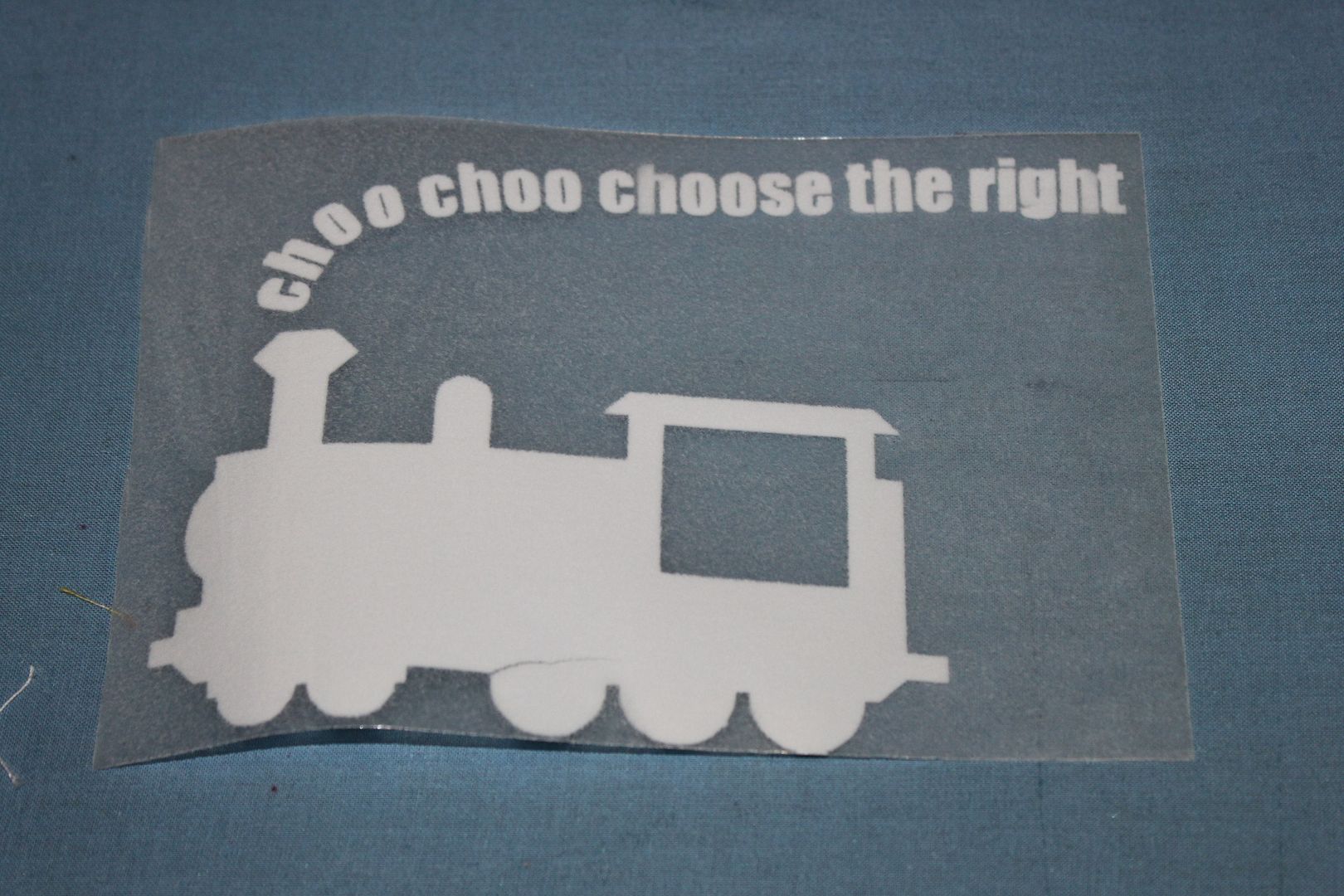 7) I then ironed it onto the shirt.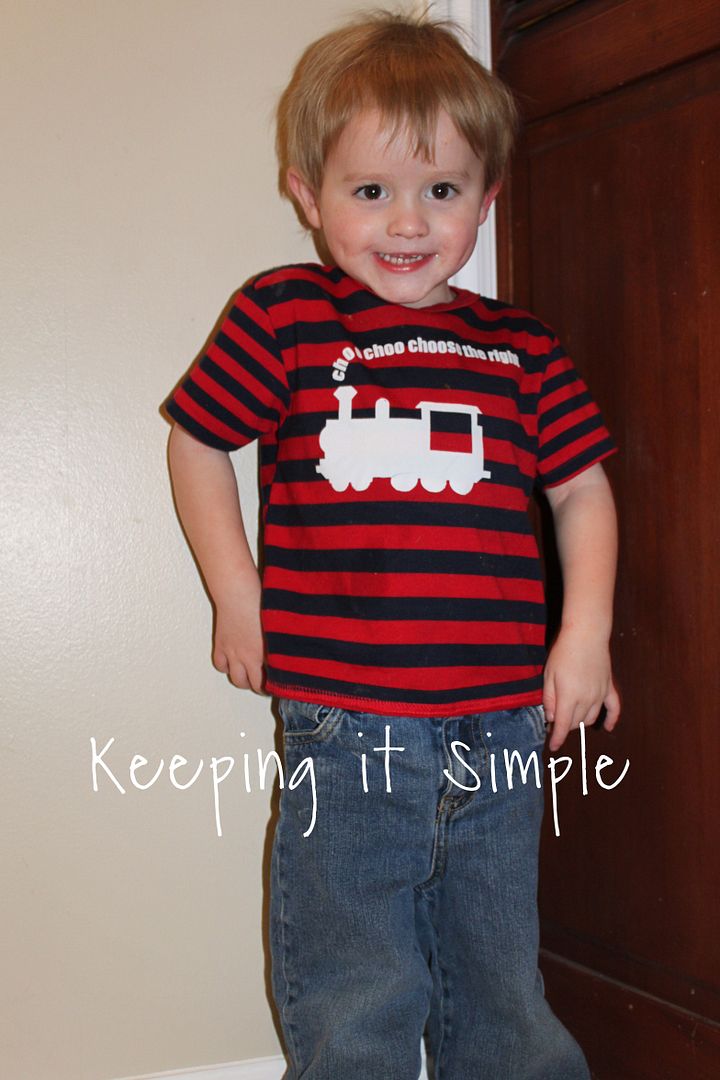 Super easy!! And he just loves it!!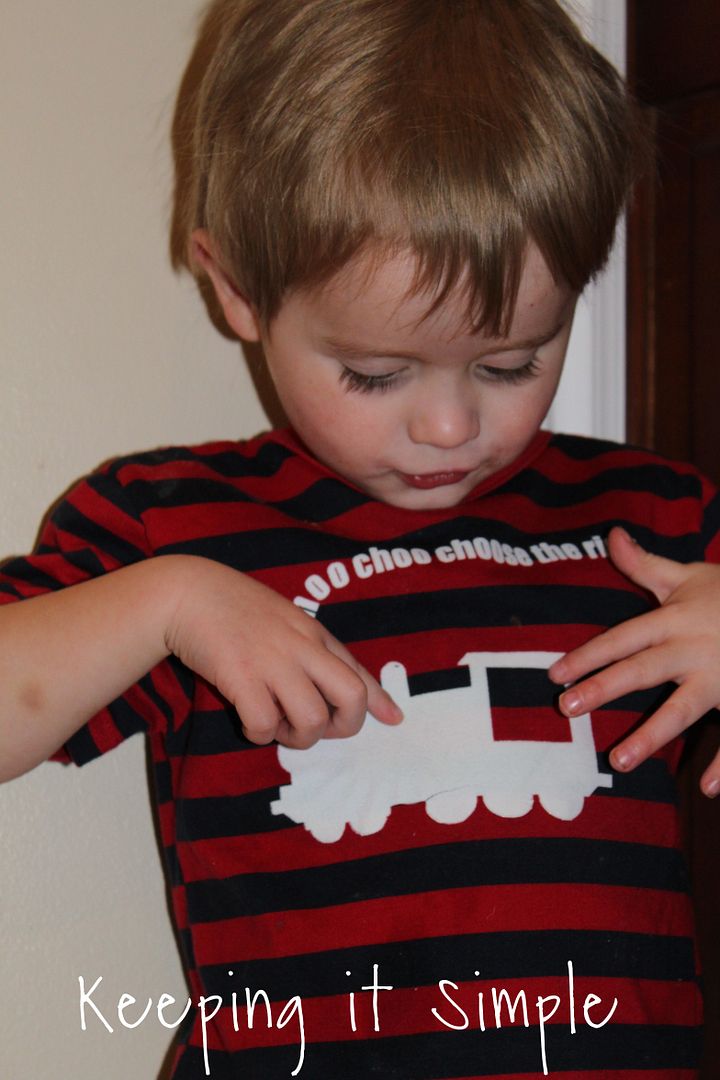 The heat transfer vinyl does super great in the wash too! I wash shirts normally and it looks great!
I hope that you stop by my
blog
sometimes, I always love a new friend!