So, I was rearranging furniture the other day and ended up with an exposed lamp cord. HORRORS! Something had to be done, immediately. I thought of a footstool....a low bench....a crate....a---wait, a crate! Something cheap and totally do-able for this little pregnant lady. (And when I say little, I mean short...I'm pretty huge, folks).
Anyway, I went on the hunt for a vintage crate and those suckers are not cheap. Shoot. But, I stumbled on this lovely crate at Jo-Anne's and thought, "Hey, I could totally make this look old....I mean, I'm pretty good at making new things old...." So, I bought it!
I don't really have pics of the process, but it was fairly simple. I used my walnut stain, watered down, and went to town painting the crate. I printed off the graphic from Word and traced them on the box with the rub-the-chalk-on-the-back-of-the-paper method. Very technical. Wilson is my mother's maiden name and 1911 is the year my grandmother was born. I really miss her. I thought the finger was fun...for some weird reason.
I took my 220 grit sandpaper and went to town....but, it was still pretty perfect looking....
So I took my paint brush and some old country grey ASCP and lightly brushed it haphazardly all over the box.
I like it.
Vintage look accomplished??? I hope so.
Perfect for hiding lamp cords....and storing our warm cozy blankets for the winter. I figure for summer, we can store our magazines, books, etc.
I love it!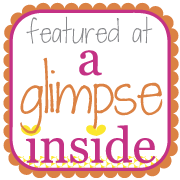 Pin It