*Hey everyone! Be sure to scroll down for this week's

Everything but the Kitchen Sink Link party

! Have fun meeting Allison from Fab Rehab!

Hello Little Knick Knack readers! I'm Allison and I blog over at

Fab Rehab Creations

. I started blogging a little over a year ago as a way to track the furniture projects I'd been finishing. I quickly became addicted...and here I am today! In between projects, I am the mom to three boys 6 and under and the wife to an amazing guy! In my former life, I was an occupational therapist treating patients with TBI (Brain Injury) and eating disorders.

Thank you to Meg for graciously letting me guest post on her blog...I'm honored! Although Meg and I have never met in person, we share a cold Minnesota connection...I don't think either of us are looking forward to the possible snow this weekend. I've always love thrifting and garage sale-ing, but I became obsessed with it in the summer of 2010. After seeing many furniture makeovers on the "big" blogs, I decided to try my hand at it...and fell in love. Here are a few of my favorite projects so far: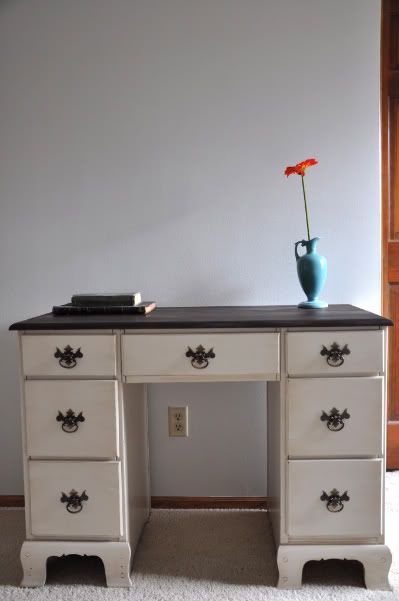 A
faux headboard
made from large frames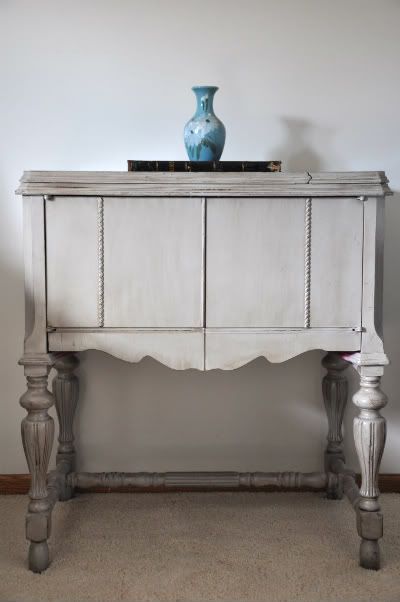 A
game table
in a gorgeous gray
I've got a few other faves, but I don't want to take too much space on Meg's blog. If you'd like to see more, hop over to my blog,
Fab Rehab Creations
! Thanks again for having me, Meg!
*Isn't Allison amazing? How does she whip up these furniture re-do's so quickly and so perfect? I love her stuff and furniture make-overs are my favorite thing in the whole world. I wish I had more time and energy (and room!) to accomplish all that Allison does. Of course, she has quite a bit of talent that goes into the mix as well. Be sure to stop by and say hi!