Hello everyone!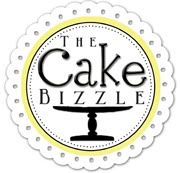 I stumbled across her amazing blog of cake design from Envy My Cooking. I like to offer you guys several different types of creativity. Cake decorating is definitely one of them, I've decided! Such intricate details went into these cakes, it's hard to believe Katie is self-taught! Have fun reading her story and don't forget to show her some bloggy love and visit her site - The Cake Bizzle!
Hello fellow Bloggers! This is Katie, aka The Cake Bizzle. Megan has asked me to share a little bit about me and my love for cakes.
I was born and raised in Arizona. I am fortunate to be a stay at home mom to three children; two boys and a little girl.
I have always had a liking for any and all things crafty. I am constantly up to something, which most of the time drives my husband crazy.
I have always loved to bake, not cook. A little over a year ago, I started watching all of the cake decorating shows on TV. I told my husband one morning that no matter what it took I was going to make a fondant cake. I was quite determined. Luckily, we had all the supplies that we needed to make a cake and the fondant from scratch. It was a blast. I immediately feel in love with it. I started out making birthday cakes for my children and other family members.
After much encouragement from the one who love me most, I decided to share my cakes with others. I was terrified. I knew I had developed a great talent, but I was not sure I could actually charge someone money! Besides, I had never been to a class nor had someone show me how to do any part of cake decorating. I was completely self-taught.
Decorating cakes is one thing, coming up with the design is a whole other story. Usually an idea will pop in my head and then it goes from there. I have definitely developed my own style over the past year as I have had more opportunities to make cakes. My greatest joy in all of this is being able to think of some creations and bringing them to life.
One of my favorite cakes was the Dr. Seuss Cake. This cake was for a little boy turning 1. It was one of my first big cakes for someone other than family. It was very stressful, but so rewarding to see the final product.