That's right, it's
me
, Megs sister again, back to share a little of my craftiness with you! I have been trying my hand at bow making lately and have really grown to love it! It's easy, it doesn't take too long, and at the end I feel like I have really accomplished something! I have taught myself, with the help of great tutorials on the web.
Here are some samples of the bows I have been working on:
These are just fun little loopers
I love these...especially on headbands!
Fun Flower Clippies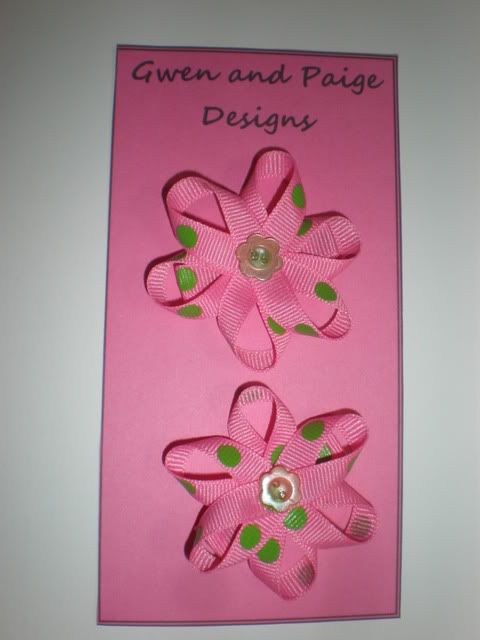 Cool Cheer Bows

Dragonfly Clipers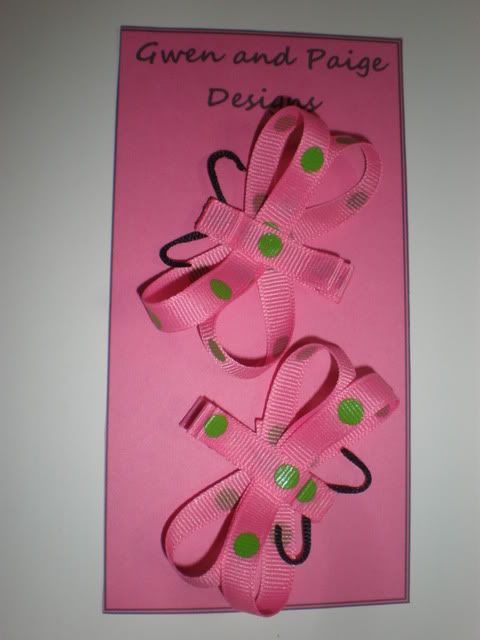 Probably my favorite, HUGE bow!!! Why big bows are so cute on teeny baby heads, I'll never know!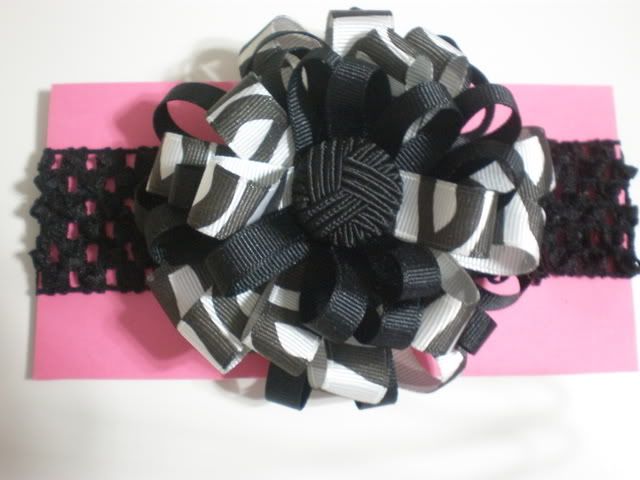 Ladybugs...these I love! So fun!!!!
Now, here is my shameless plug.....I sell things I make at my
etsy
shop! All of these bows and a few more are up there...ya know if you don't feel like making them yourself, I'll do it for ya! Check it out!!!
Thanks for letting me visit!!