And, the winner of the Spring Block Give Away from
Adorning Elements
is....
Andrea from The Freckled Bug!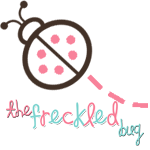 CONGRATULATIONS ANDREA!
I will be contacting you soon for your info so we can send this...
...lovely prize off to you ASAP!
Thank you everyone for participating in this fun give away! I had a great time hosting it and hope you will
join me again at the end of the month for ANOTHER FUN GIVE AWAY!!
Have a wonderful day!