(Thanks to Bunny Jean, for giving me the correct term for this----a Flower Bucket! Duh.)
I don't know, if it has the word "bucket" in it, is it still Frenchy? Does anyone know the French word for "bucket?" I don't know, I took Spanish. I digress....
I saw this on
All Thingz Related
, and I knew I had to try it.
Isn't that sign so fun? And she even gives you the web address of where she downloaded the free pdf. (It's
Kristine Mckay Designs
, in case you were wondering!)
Anyway, I happen to have a similar bucket (storage container? There has to be a better word for this...) gathering dust in our laundry room. This was actually used at our wedding (we had ourselves a country theme, ya'll) and I had wanted to save a few mementos. Why I picked this one, I'll never know. But, now I'm glad I did!
Anyway, after a coat of white paint...
and some flat, black spray paint, I brought in the....bucket....and did light sanding so the raised edges would pop out.
I then got to use my Distress Ink for the first time (so fun, I think I'm addicted to that stuff), and proceeded to modge modge the heck out of it so it would stay on the bucket.
I have this black theme going on in our family room, so I think I will do something with it in there. I just have to figure out how to use it so it looks relatively French-y. That's not the right word, either, is it? Ah, well, I'm working on it people!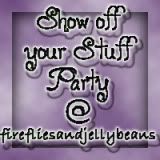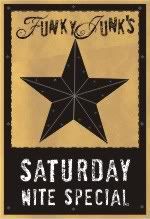 Also linking to
Frugalicious Fridays at Finding Fabulous
,
Remodelholic's Anonymous